There is a tone of pressure for celebrities to look their best on the red carpet, with endless pictures taken from every angle. Plus to top it off, a long list of critics waiting to pounce on them and dissect them from every angle.
There is no room for mistakes on the red carpet. Celebrities know that one bad picture will haunt them for the rest of their lives on social media. But they know that what we don't see on the red carpet makes all of the difference.
If you talk to any top stylist, E! Host or A-Lister they will all tell you the same thing – looking incredibly breathtaking on the red carpet has to do with confidence.
According to celebrities, the key to feeling confident on the red carpet has to do with wearing body-contouring shapewear. This is because it helps to give them a more tailored and sculpted look. Plus, it gives them a confidence boost, so they can strut their stuff, all the while knowing that they look picture perfect.
Shapewear helps to define your body's natural curves and gives you the confidence to feel and look your best. But, with so many styles of bodywear, it can be hard to know which one is going to give you that seamless red-carpet body.
Here are 3 celebrities that used shapewear on the red carpet:
Gina Rodriguez
She wore a beaded form-fitting gown by PatBo to the SAG Awards last year. Normally, this dress style tends to cling to the body in all of the wrong places, revealing to the world some seriously unwanted lumps and bumps.
Rodriguez rocked this look by wearing one of the most popular styles of shapewear underneath – the high-waist short.
We love the high-waisted short because it provides all over coverage, starting from just under your chest and ending mid-thigh. This will tone and firm your waist, rear and thighs.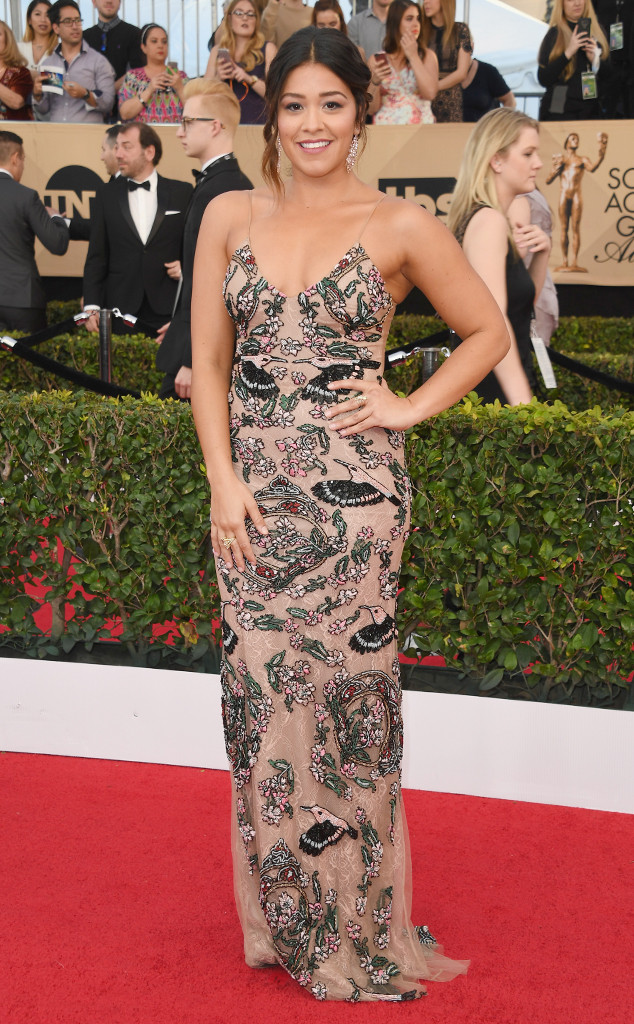 Kerry Washington
Washington wore a semi-transparent lace Dolce & Gabbana dress to last year's Golden Globe Awards. We loved how her golden-laced gown gave us a peek at her black high-waist panty, even though it was slightly visible, it did not distract from the beautiful details on her dress.
Washington wore a high-waist panty that provides control for your buttocks and midriff. Plus the shapewear helped the dress lay smoothly on her body without bunching up.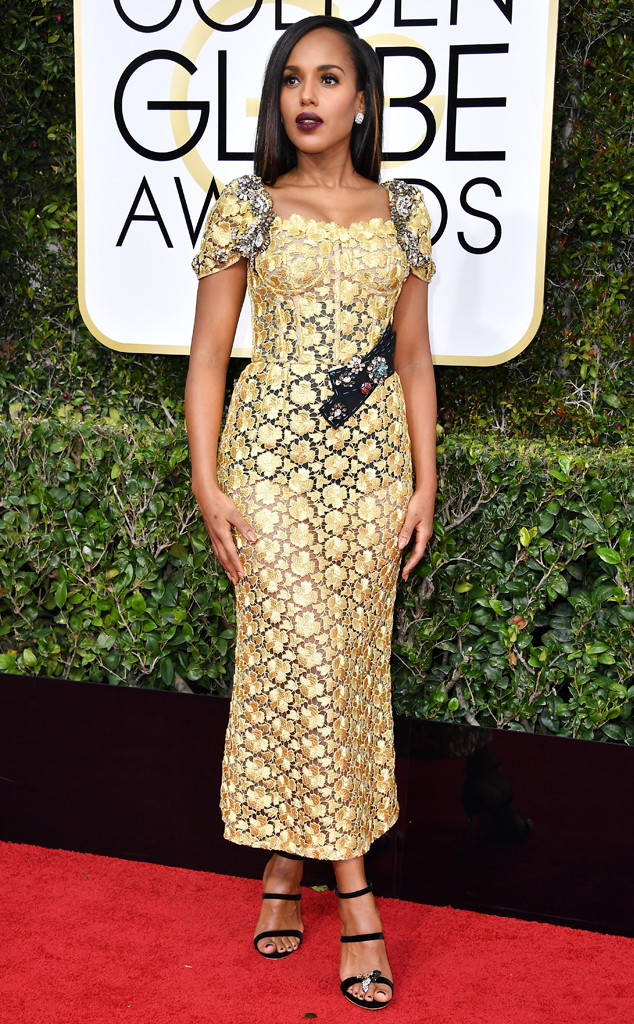 Jill Scott
One of our favorite singer/songwriters rocked the red carpet at the Grammy's last year with her checkered pantsuit. Her outfit was exploding with personality that we have come to love from Scott's music.
Scott pulled her look together by wearing two shapewear pieces: the slimming camisole and a smoothing thong. A shaping camisole instantly tones your core into an hourglass figure and providing comfortable control all day. And a smoothing thong provides control where you need it most but without the worry of panty lines.